We have been on a short hiatus but we're back with a bang.
Today we have one of the most well known mentors/MCs/VEX Game Designers/Simbots in the robotics community, Karthik Kanagasabapathy. He was a founding member of FRC#188 – Woburn Robotics, the 1st Canadian FRC team, and from there his passion for robotics competition grew. Karthik's accomplishments need little introduction. He has been essential in developing FRC #1114 into a World Champion and Championship Chairman's Award winning team. He is the Chairman of the VRC Game Design Committee and helps spread competitive robotics to thousands of teams around the world each year. He's extremely active in the community, answering all of the VEX Q&A each year and having a consistent presence on Chiefdelphi. His strategy presentations the past few years have been standing room only events at FRC Championship. In this interview he tells you how he was brought into 1114, shares the best advice he's ever received, and offers loads of advice for students and mentors alike.
[Responses from August 16, 2013]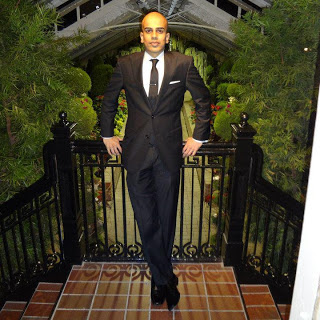 Name: Karthik Kanagasabapathy
CD Username: Karthik
Current Gig/Job: Regional Manager & Chariman of the VEX Robotics Game Design Committee, Innovation First Intentional – Canada, Inc.
Alma Mater/Degree: University of Waterloo, Pure Mathematics
Current Team(s): Team 1114 – Simbotics (2004-Present)
Former Team(s): Team 188 – Woburn Robotics (1998-1999, one of many founding members of the first ever Canadian FRC team)
Location: Toronto, Ontario, Canada
Hobbies: Sports, Analytics, Fashion, City Life, Reading
What's your favorite robot that you didn't help build?