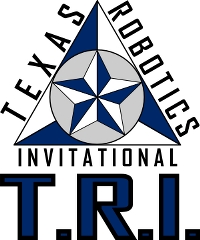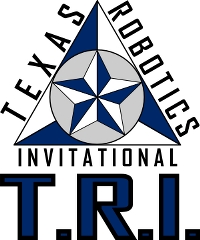 Contact:
Twitter: @TRIrobots - Facebook: Texas Robotics Invitational 
Email: TRI@spectrum3847.org
What
Texas Robotics Invitational (TRI) is an off-season event in Houston, Texas designed to more experience in FRC. TRI is planned and organized by Spectrum FRC#3847 with the help of Houston area teams, and volunteers.
When
2022 TRI Dates
July 7th - Field Setup and Team Load In (Practice matches 7:00pm to 8:00pm if field is setup)
July 8th - Girls Drive Tournament (8:30am - Noon) , Qualification Matches (1pm-7pm)
July 9th - Qualification Matches, and Playoff Matches (8am - 5:30pm).
Where
Strake Jesuit College Preparatory Gymnasiums: 8900 Bellaire Blvd, Houston, TX, 77036
TRI Sponsorship Form: Want to become a Texas Robotics Invitational Sponsor? Let us know by filling out this form.
2022 Texas Robotics Invitational
The application deadline is May 23rd. Teams will be notified by May 25th. Some teams will be invited based on their season performance prior to the notification date. If you apply after May 23rd you will be added to our waitlist.
Registration for TRI will be $400 per team.
2019 Texas Robotics Invitational
2018 Texas Robotics Invitational
2017 Texas Robotics Invitational
2016 Texas Robotics Invitational
2015 Texas Robotics Invitational
2014 Texas Robotics Invitational