Allen Gregory IV joined the St. Agnes engineering team in 2011 and was instrumental in facilitating the merger with the Strake Jesuit team to form Spectrum.  Allen was selected to win the Woodie Flowers Finalist Award at the 2014 Dallas Regional.
Dominic Baula has been with the team since 2014.  He teaches computer science at Strake Jesuit and is the main liaison between the Strake and the team.
Jacob Walker joined the team in 2015.  He teaches math at Strake Jesuit and has been involved with team logistics.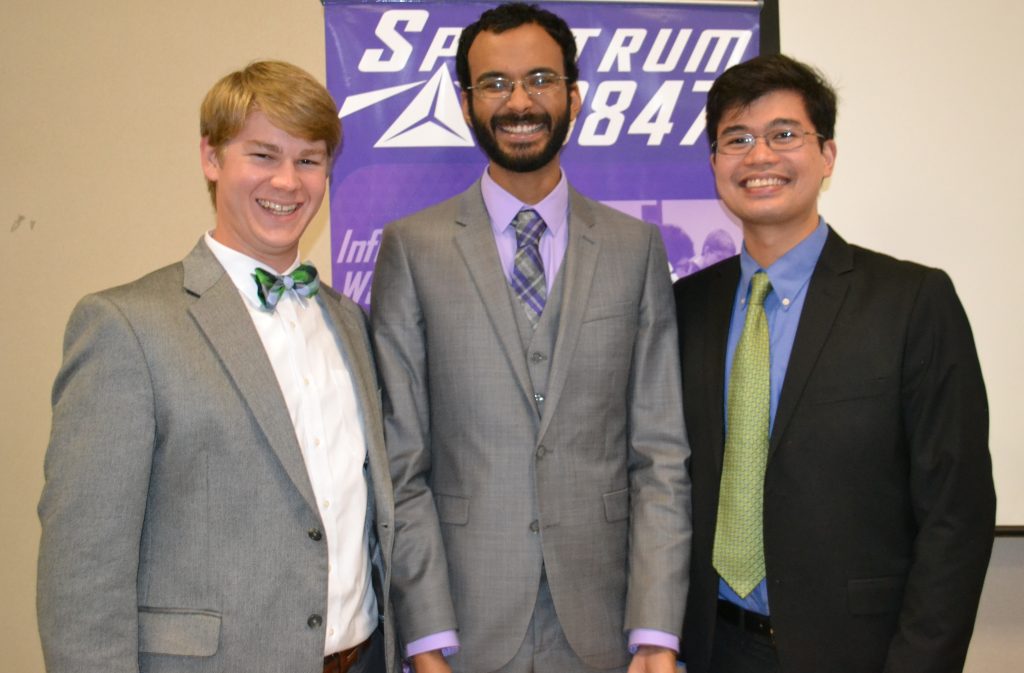 (Left) Jacob Walker (Center) Allen Gregory (Right) Dominic Baula