Photo Gallery
Our 2022 photo gallery is up and will have updated photos and videos of our prototypes and progress this season.
https://photos.spectrum3847.org/2022-FRC-1/2022-Build-Season-1/
Intake Prototype
We were able to use a prototype mechanism we built in the fall to begin testing how the balls interact with various materials.
We used 2″ compliant wheels, polycarbonate tubing, and velcro wrapped around the tubing. All of them were able to intake the balls pretty well but the compliant wheels seem to do the best job of grabbing the ball in our limited testing.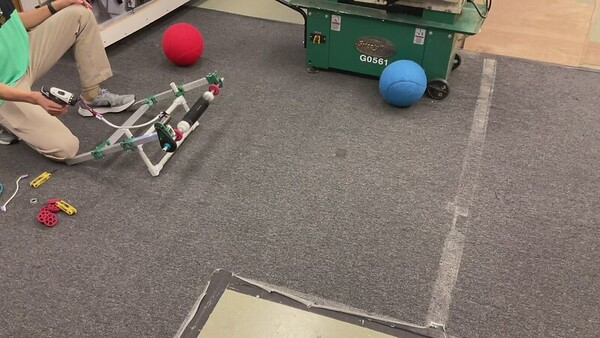 Launcher Prototype
In 2020 used one of our 2017 launchers to build a prototype for that game pieces. We kept that around and adjusted it today to make it fit the larger 2022 balls. We adjusted it to 7.5″ between the wheel and the hood to allow about 2″ of compression on the balls. We have it mounted to our "ProtoCube." We've used this 2×4 box for multiple prototypes and it works well since you can clamp or screw into it and weigh it down easily with sandbags.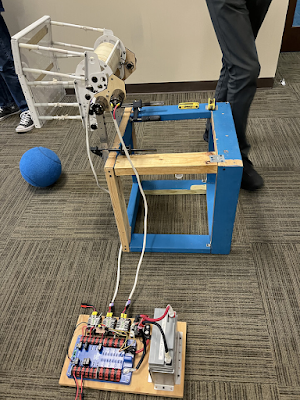 Strategy
We've also continued our discussion on strategy and robot goals. At the end of the 1st weekend this is roughly where we are heading, our course could quickly change as we learn more about the game and the game pieces.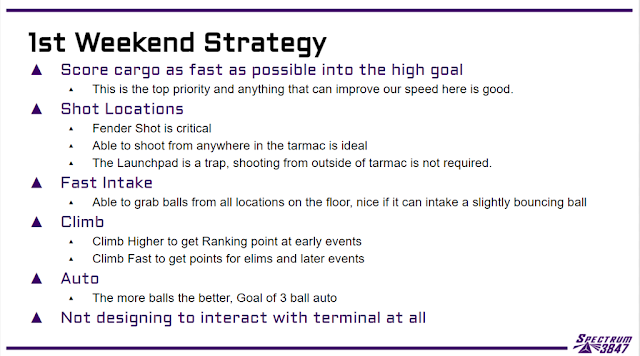 – Spectrum

Source: Spectrum